Can a urinal randomly flush for no apparent reason?
Ok, sure… some public toilets have motion sensors, so I assume some urinals do as well… but I'm not talking about those.  That flush would have a reason.  I'm talking about one instance, one flush running a normal cycle, for no apparent reason.
I'm asking the plumbers out there, the handymen and people who know how to fix things.  I understand the concept of a toilet running continuously.  I can imagine something breaking inside, causing the toilet to flush endlessly, or refusing to flush altogether.  But is there any rational explanation why a urinal to just up and flush itself?  Then never do so again?
So… the other night I was closing down the restaurant I co-manage.  All my staff had left for the night and I had finished my paperwork and was going through one last check to see if anything had bin forgotten.  Nothing had, my crew that night were all good peeps and I hadn't even bothered to check before they left, but we're all human and capable of forgetting to finish some small task here or there. 
Anyways, I was checking the men's bathroom… mirror clean, sink wiped out, trash emptied… I glanced at the urinal and it looked fine so I went into the stall and suddenly heard the sound of running water behind me.  My first thought was panic… like I really need a burst pipe or something at 1am and who would I even call to have it fixed and…
… and the urinal had simply flushed.  A few seconds later, the running water stopped, and all was quiet.
Is this even possible?
I have some basic knowledge of how a toilet works.  There's this chain attached to the flushing handle that lifts some rubber stopper to let the flushing water out.  When all the water in the tank is gone, the stopper falls back down and the tank refills again.  I'm not quite sure how the tank knows when it's full… my working theory is privy gnomes… but I can't see how something could break and pull that stopper up long enough to flush, just once, then resume normal operations.
Skeptics, scientists and plumbers out there, please… debunk this mystery.
[img]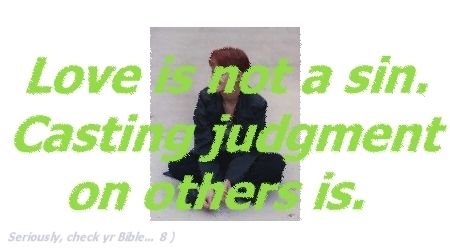 [/img]