Introduction
Hi.  My name is Mika.  I've spent my life as a skeptical believer… meaning, the Christian in me believes that spirits can touch us, but the philosopher in me requires logical proof before.  And, honestly, none of this 'paranormal' stuffs has ever interested me.  Until last year.  I've always believed in 'ghosts' in the abstract.  Still, it was just last year that I encountered spirits, in actuality.
Those of you who know me know this story.  I've told it before.  This is not a thread seeking answers or asking advice.  In fact, the matter is settled and done.  I've moved on and, hopefully, my little spirit friends have, as well.  I can honestly say my life is 99% paranormal free.
They still give me a dime every now and again.  Just for smiles.  That's the 1%.
This is more of a 'sharing' post.  I've noticed, over the past six months, that peeps are sometimes hesitant to share things they have experienced.  Some of them are fearful they might be judged.  And, as much as it pains me to admit this, we do have some forum members *cough* #Enemy No. 0 *cough* who can be… well, not exactly tolerant.  But I want everyone, member or not, to feel this an open place to share and not hold back for fear of judgment.
And so, this is my personal story.  100% hand to heart, kiss my Crucifix, non-fiction true, as I experienced it.  Feel free to ask questions along the way….
PS – Please do not disrupt this thread with alternate explanations as to what might be going on or warnings about any danger I might be in.  We've already bin through that in the original thread and I no longer work at the establishment where the spirits reside, so it's all moot anyways.  This is just a tale for people who like to hear happy ghost stories.
PPS – These posts will often be long and self-indulgent.  I have writer's block, stuck at the halfway point for my next novel… and I don't know what to do with myself when I'm not writing.  To all my friends out there, please do not feel obligated to read this thread.  Typing this up is kinda my way of relaxing after a hard day's work…
PPPS - For those of you not old enough to remember things like hand written letters, PS stands for Post Script.  That is, after the script of the message proper.  Think of it as 'additional text added as an afterthought.
[img]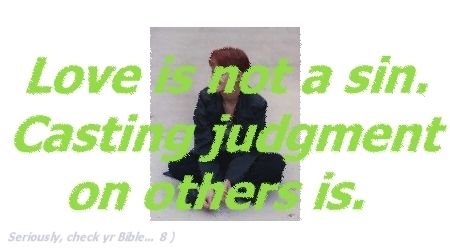 [/img]