Do christians like lucid dreaming?
Do christians like lucid dreaming?
(01-24-2019, 02:07 PM)

batman lover Wrote: Do christians like lucid dreaming?
Well, I'm a lucid dreamer, and I can tell you that the ability to wake yrself anytime a dream takes a wrong turn is quite nice.  I don't think I've had a proper nightmare since I was in high school.  Whenever things get stressful or too scary, I just stop the dream.  However, I'm not certain how or why my Christian faith would enter the equation.
Now, believing yr dreams are prophetic is a big no-no.  It's considered sinful to put yrself on a level with Jonah or Moses.  Still, that's something entirely different from lucid dreaming.  I'm pretty sure the bible doesn't discuss anything close to the concept and, therefore, I'd say it's probably cools for most Christians.
[img]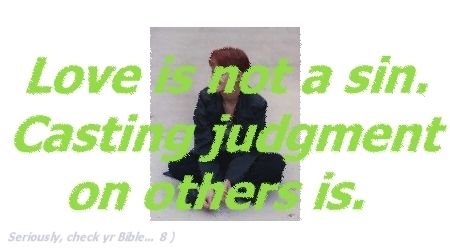 [/img]
Lucid dreaming has no relationship to religion, Christian or otherwise. Although I have had some lucid dreams in the past, unfortunately I haven't had any for ages. It's brilliant being in one if you can manage it.
Users browsing this thread: 1 Guest(s)