I've always wondered… why do ghosts slam doors?
I mean, I don't slam doors.  I don't really know anyone who slams doors.  Isn't that more something someone does when they're seven years old and just got grounded for pulling their sister's ponytail?  Or pissy, entitled teenagers who don't understand that they aren't adults yet?  Am I really supposed to think that all ghosts are the spirits of 'cash me ousside' girls?
Also, why can we hear them walking?  Why don't we ever hear them doing anything else, really.  Well, aside from slamming doors.  Why don't I ever hear a ghost sit down in a desk chair and wheel it back and forth, like I do when I'm writing and stuck on the wording of a particular phrase.
Hmmm… a spray of black, putrid blood?  Black, viscid blood?  Ooooh!  Putrid viscid blood.  No, that's just stoopid… it makes me sound like someone who just discovered thesaurous.com…
; )
Why don't we hear ghosts moving shower curtains, or opening refrigerators, or doing jumping jacks?  Now, that's an interview I'd like to see on one of these paranormal shows…
'Me and the wife were watching Trump on the TeeVee speaking some truth and suddenly we heard the sound of jumping jacks upstairs.  You know, all kind of rhythmic and ____.  And I figured it must be immigrant children, as our Suzy was away at college.  So I grabbed my Remington semi-automatic home protection rifle and ran upstairs, but there was no one there!  It was ghosts, I tell you.  GHOSTS!'
Now, I believe in ghosts.  In fact, I believe I had two ghost friends not long ago… two small children who resided in the bar where I worked.  Or, at least, that general area.  But they never threw things around or slammed doors and these were the ghosts of children, who might be expected to occasionally slam doors and throw things around.
So why is there this persistent mythology around ghosts doing all these things that are easily explainable through mundane things, like an errant draft or the foundations of a building settling?  Why would a ghost knock a vase off my desk to get my attention when there's a perfectly good pen and notepad right next to it?
I realize I have a whimsical nature.  For instance, sometimes I wonder how ghosts talked to people before electronics.  I mean, did they have to wait for a lightning storm and then shout into the thunder in the vain hope of producing an EVP?   I also sometimes wonder why all ghosts are people who died in the Victorian era.  I mean, was there some kind of weird spiritual energy thing going on in the 19th century that we didn't have the technology to monitor?
Oh, crap… was it the Rapture?  The 20th century was certainly the bloodiest of them all, with ongoing genocides across the world.  Are there exactly 144 thousand ghosts haunting the rest of us? 
Now,

that

is a thought that's going to keep me awake tonight…
Anyway, this may seem a whimsical post, but I'm actually quite curious… it's just the author in me trying to keep things entertaining.  Ghosts fit perfectly fine into my belief system but there should somehow be a logic to it all, don't you think?  Some sort of structure or set of rules.  I mean… cold spots.  Why?  Tell me the steps it takes to get from 'this area of the house is cold' to 'there's a dead person next to me.'  I'm sincerely interested, I'm open minded and I'm ready to learn.
8 )
[img]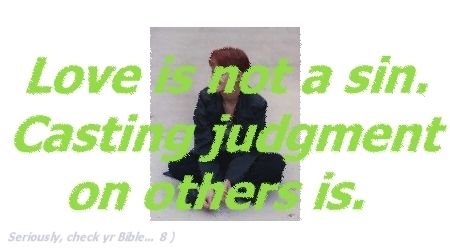 [/img]