Electronic noise transmission is an issue that has a big impact on recording & anyone wanting to use an EMF meter.
Right across the bands from sound (Hz) to light (GHz) noise from poorly designed & built equipment is radiating signals that are damaging others activities.
The laws from country to country do vary. But in the main what we are talking about is equipment being sold that radiates unwanted & unneeded radio signals, which not only can, but which do interfere with recording equipment among other things.
Everything from light bulbs to heating & cooling systems, to switch mode power supplies to power line transmission systems, can radiate signals & sometimes over a wide area.
The raising level of noise means that any EVP taken where the buildings electrical system has not been switched off & isolated cannot be taken seriously. The same for anyone using an EMF meter. How do you know it's not something explainable, if you do not know what could be happening electrically or what is being measured?
https://interferencetechnology.com/fcc-w...ise-floor/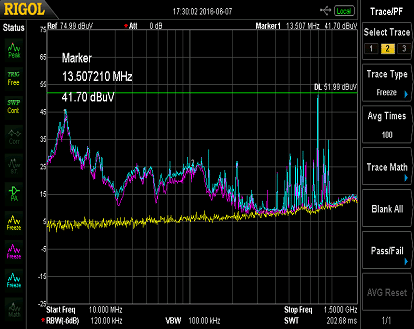 Quote:Many devices emit radio frequency energy that could interfere with radio services and increase the noise floor.
Quote:There are two broad product categories that appear to be the dominant emissions sources: electronic lighting (including CFL, LED, and halogen) and switch mode power supplies. Many of these originate from offshore manufacturers and many of those are marked as complying with FCC Part 15 or 18 but don't actually meet the standards. Even those that do comply still produce large levels of broadband noise across much of the spectrum below 200 MHz. The FCC wishes to study changes to the noise floor from human-made sources over the past 20 years.
http://www.radioworld.com/columns-and-vi...dio/339995
Quote:Background noise interference is degrading the quality of broadcast reception, two-way communications, mobile cellphone services and every other form of wireless communications used today at an alarming rate.
The FCC and the ITU agree that the DC to 60 GHz+ wide-spectrum background noise floor is increasing as more and more unregulated electronic devices are used by more consumers in more ways every day.
Quote:In August 2016, Jack Sellmeyer, P.E., and I measured the electric field intensity and the associated (power cord) impulse noise voltages produced by various LED lights that we purchased off the shelf at a Home Depot that resulted from the lack of filter components in the lamps. One of the lights we tested was a Phillips 100 W LED light bulb.