Hey all. Just joined the forum. Hopefully I don't get flamed off this forum by rude skeptics... Anyway, I have had unique experiences with extraterrestrials... I will relay what they told me here about demons,...
Essentially what they told me is demons are the bottom races of a pyramid structure hierarchy amongst the darker ETs in the universe(physical beings). And the race that aligns the most with the term demon, is (many) race(s) called 'The Greys'. A simple google search will yield a paramount volume of info on the greys, as well as pictures that are pretty spot on about what they look like.
Here are some pics that look like them from my experiences(I have seen a couple in person):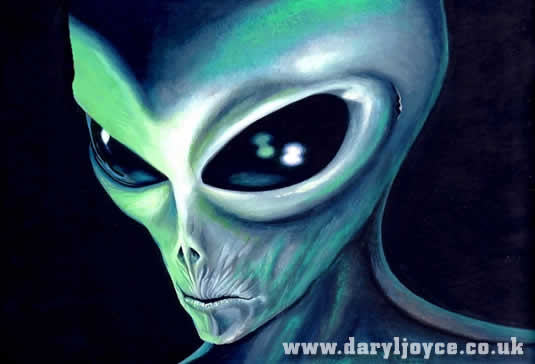 Basically these dark ETs, according to my contacts, have done a number of very malicious things to our race... Including creation of diseases(STDs, etc), genetic manipulation(which explains why people are so stupid quite often), societal engineering, and much more...
Demonic possession is a controversial topic when I speak of it, because I have experiences that are not your standard explanation. But I feel they hold merit. Essentially demonic possession, is what you would call nowadays, mind control technology. Mind control technology has been developed by humans for decades now. It is at the point to where now the US government can control the minds of people via electromagnetic stimulation of specific cerebral structures... But that is a whole diff topic.... Anyway, I believe(and was told by beings claiming to be extraterrestrial), that demonic possession is not an interdimesional being without a body latching onto you. It is in fact mind control technology used on humans ever since humanity's inception.
You may wonder why exorcisms are effective? They simply just stop mind controlling people after they have an exorcism. It is an illusion. Imagine what the vatican would be doing with mind control technology if they had it(they might). It is done to keep the established control systems in place(religion).
I'm sure some will disagree, and it's controversial to post this, but I was told by my ET contacts that christianity was actually created by dark ETs for many reasons. One reason is to control us. Another reason is to get good people, to kill other good people, in the name of God(how else would this be achieved?...). There are so many reasons for it and many I'm not aware about... I guess I can elaborate further on any subject in this post, depending on people's interest...
Next subject. Angels. I believe I speak to angels telepathically(via electronic telepathy, which is essentially pulsed microwaves, this is already public technology). They don't like being called that(angels) because it elevates them above us, and they see us as equals in the cosmic scheme of things. The difference is they have access to the undilluted truth, and live much longer than us. And in general are more spiritually advanced than the average earth human. If anyone has any questions about either angels or demons, I'd be happy to answer any of them.
I'll conclude my first post there. Don't want to invest too much energy if people here will be rude to me, or nobody even reads this thread... Hopefully people can learn, or at least gain a different perspective from this post...
cheers
-Omnisense