Hey yo, Gnosty!  I've missed you! 
I'll try to be brief, as I know one of my flaws is verbosity… 
It's entirely possible to love someone who doesn't reciprocate without being a stalker.  Don't confuse love with obsession. 
Jesus and 'Yahweh' are not the same thing.  They are different aspects of divinity.  Brush up on the Holy Trinity. 
It's YHWH.  Sorry, but friends sometimes have to tell each other hard truths and when you insert those vowels, you sound like a goof 
Jesus went after institutions, not individuals.  Hence, not a stalker.  More a rebel.
Kudos on the word 'some' in front of Christian.  I know yr a smart guy and I appreciate the effort to be considerate.
Supernatural

Jesus?  The guy was a freaking carpenter for most of his adult life.  Christ is the

human

aspect of divinity.
Finally… I'm pretty sure you don't much like me, but I continue to respond to yr posts and do so with respect, even though you frequently treat me with disdain.  If that's not 'showing the love' without reciprocity…  what is?  
[img]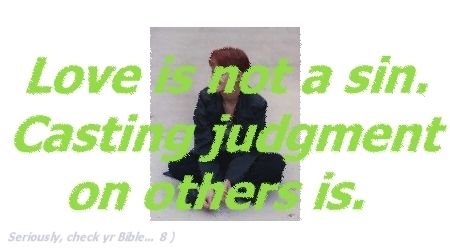 [/img]